A compagnie protecting the future
Unica Special Coatings B.V. is an international developer and manufacturer of high-performance protective coatings for a wide range of industrial, marine and civil applications.
For over 45 years Unica Special Coatings B.V. has build up a great reputation with a large number of relations and one of absolute trust, straight forward and strong, one of
"saying what you do and doing what you say"
Unica Special Coatings B.V. was established in 1976 with the ambition to take anti-corrosion coating technology to the highest level, to do so we work closely with our customers, enginering, construction and scientific communities to develop the best performing coatings that are not only cost effective and user-friendly but also committed to the environment.
The products of Unica Special Coatings B.V. meet or surpass industry norms with respect to VOC and our corrosion protections systems are complying with national and international standards for protective coatings like NORSOK M-501, ISO 20340, ISO 12944 and others.
Unica Special Coatings B.V. ensures the quality of her products through our own quality assurance system and by testing in our in-house laboratory.
Whether we are producing coatings, researching tomorrow's new products, or working closely with our customers to make them even more successful, Unica Special Coatings B.V. is committed to the use of environmentally friendly materials throughout all our processes.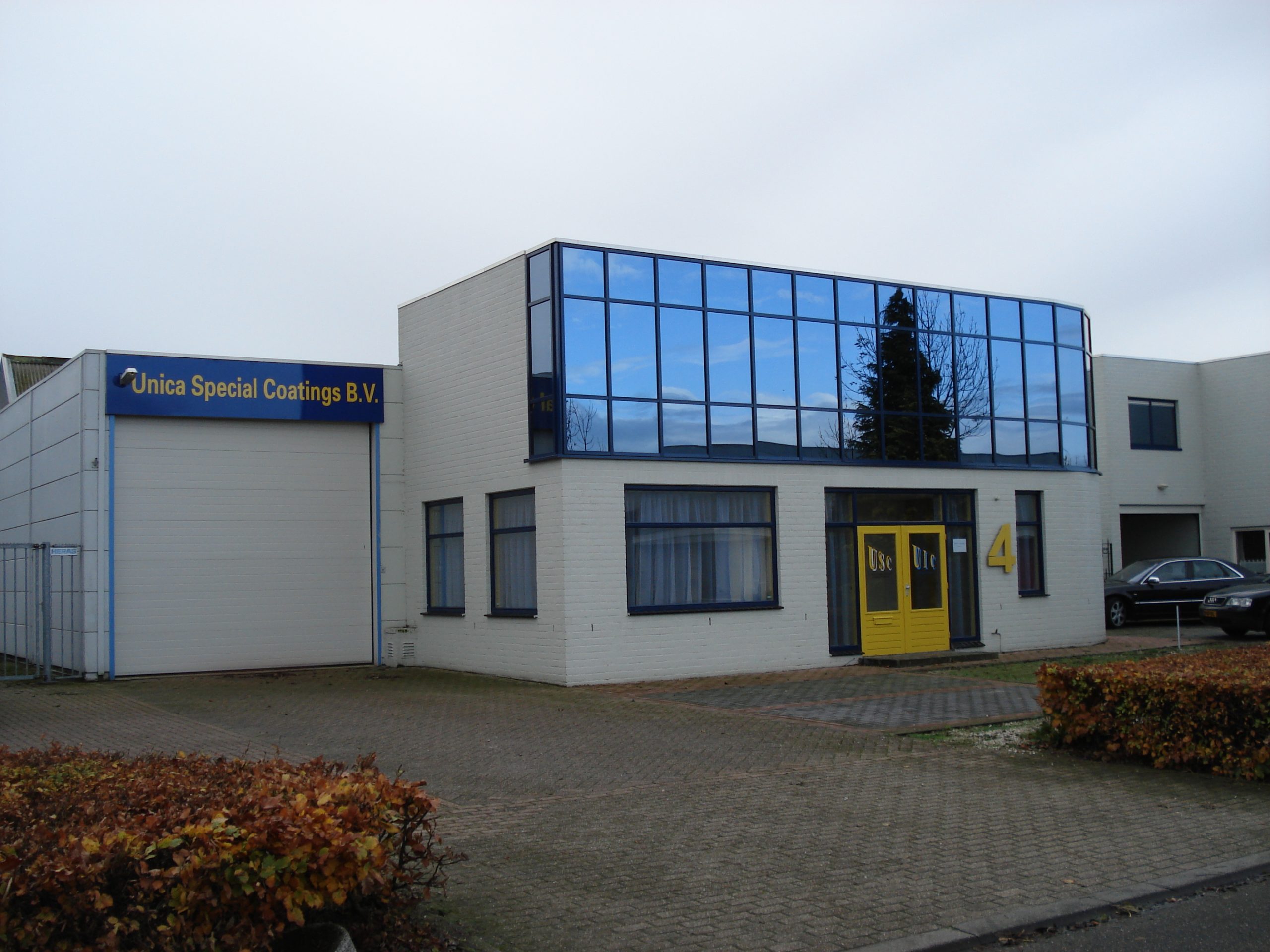 Unica Special Coatings B.V.


Hallenstraat 4, 5531 AB Bladel – The Netherlands
Tel.: +31 497 571180
Email: info@unicacoatings.com
VAT no.: NL8056.86.769.B01
EORI no.: NL805686769
Chamber of Commerce Eindhoven 170.97.773
IBAN no.: NL89INGB0003685194